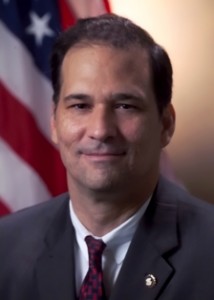 William J. Sanchez was born in 1961 in Manhattan, New York. As the second child of Cuban immigrant parents who fled communist Cuba, William was driven to succeed and became a passionate advocate for social and economic justice. He has embraced a strong willed determination to protect and defend the rights of individuals, families and communities in need. He actively participated and co-founded numerous non-profit groups, including City Kids, Inc., Philippine Charities Foundation, an Asian Grameen Village bank for the poor, and many others. The village bank currently serves thousands of micro-business owners in Asia and also has an established division for new first time home-owners. In the US, he helped establish one of America's largest micro-finance institutions, Partners for Self Employment.
Mr. Sanchez has represented thousands of companies and individuals, from Cuban and Haitian refugees to multinational corporations and sovereign nations. He graduated from Columbus High School in 1979 and attended University of Miami, where he majored in economics and was a member of the Golden Key National Honor Society. He obtained his Jurist Doctorate at Georgetown University Law Center, where he was Lead Articles Editor at the Immigration Law Journal and graduated in 1986. While attending Georgetown Law, William volunteered six months to work in a Vietnamese Refugee Camp in the Philippines, where he worked in the administrative office with a United Nations affiliate and taught basic English to Vietnamese refugees. Immediately after law school, William worked as a staff attorney for a non-profit agency, Haitian Refugee Center in Miami, Florida.
After returning to Miami with his wife, Irene, and gaining invaluable experience at HRC, he established the law practice in 1989. The firm has now expanded into other areas of law, primarily international and transactional in nature. For almost 20 years, his wife, Irene, has effectively managed the practice.
In 2004, the US Senate unanimously confirmed his appointment by President George W. Bush as Special Counsel for the Dept. of Justice, Office of Special Counsel, Unfair Employment Practices. Among his clients have been Haitian farm workers and Cuban refugees. Currently, William has returned to private practice and continuously thrives to fight and protect individual's rights. One of the recent cases that he was actively involved in was the controversial repatriation of 15 Cubans from the old 7 mile bridge. He was the lead attorney, and helped successfully argue the matter in South Florida. He is also lead counsel in a matter involving an African nation, and is beginning the initial phases of development for that country's first Grameen village bank for the poor.
Having worked in areas of law which protect the legal rights of individuals who must defend themselves against government institutions and large corporations, the firm also specializes in consumer protection law that prosecutes claims against banks, debt collectors and credit reporting agencies.
The Advocacy Group Law Firm was created by William J. Sanchez to protect consumer rights and stop the abuses and harassment the collection industry has perpetrated. The firm advocates on behalf of consumers and brings those who are using unfair and unlawful tactics to justice. We specialize in federal and Florida law such as The Fair Debt Collection Practices Act and the Florida Consumer Collection Practices Act. It is always a great satisfaction to resolve cases such as these for our clients and give them the opportunity to live with greater peace of mind and dignity.